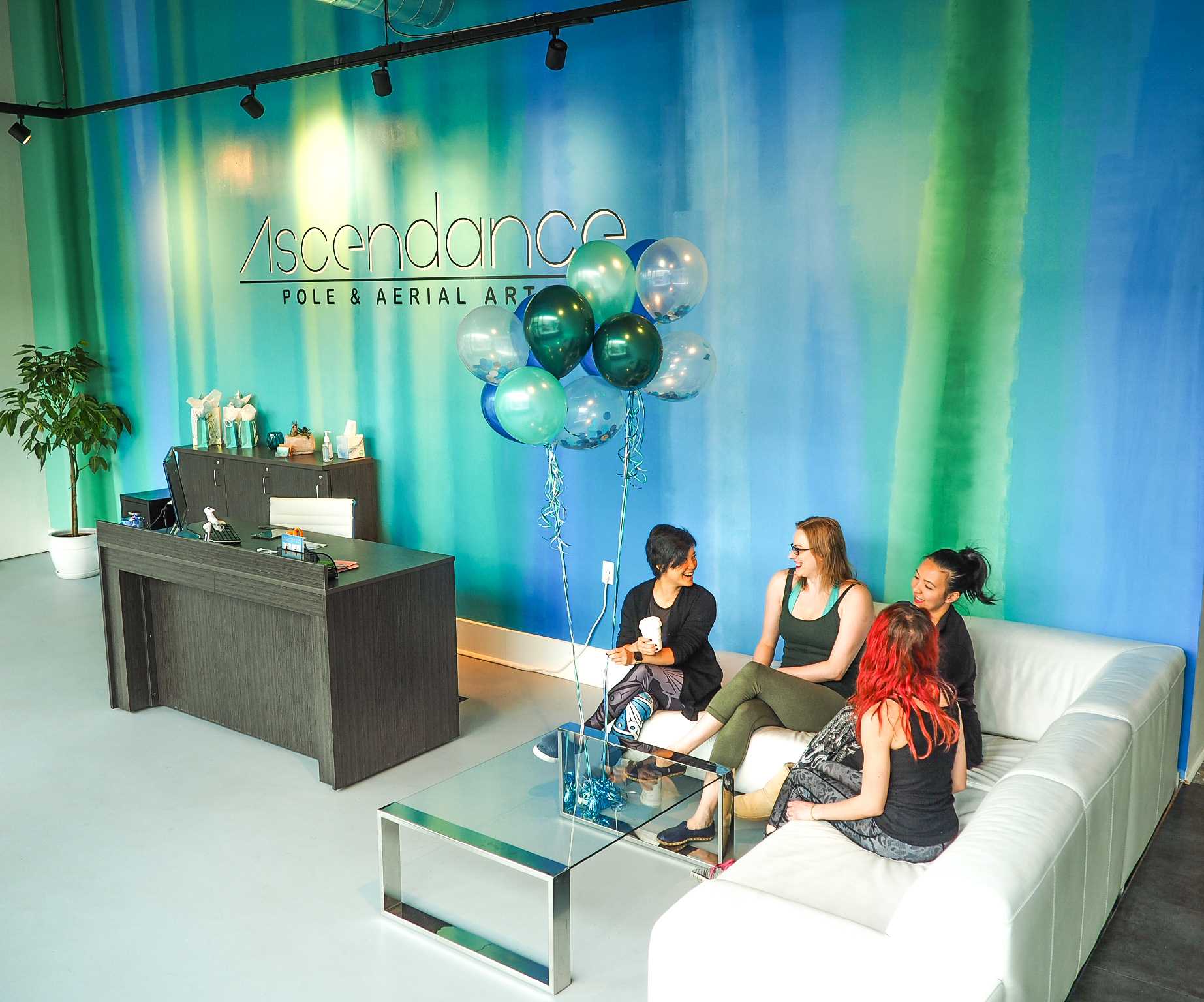 A fun class tailored just for you and your friends!
Group Private Classes
Perfect for Small Groups, Celebrations, Birthdays, Bachelorettes, Team Building and more! You'll get a private class for you and your friends at a date and time of your choosing. Choose from Pole, Lyra, or Aerial Yoga and get ready to have a blast!
Email Hello@AscendanceStudios.org to book your group.
Pricing
Private Group Class for up to 5 people starts at $125 for 75 minutes of instruction.
Each additional person $25 per person.
Group Private Class Policies
For Group Lessons, complete payment must be made at the time of booking. Cancellations or schedule changes must be made at least 24 hours before your appointed time. Cancellations made within 24 hours of your appointment or a no-show to your appointment will result in forfeiting your lesson and you will not be refunded.
Please arrive about 10 minutes early for your Group Lesson so that we can orient you to our space and have your party sign waivers. We've reserved the space and your instructor's time for the predetermined appointment. If you arrive late to your scheduled party, it will result in a shortened experience. If you are over 30 minutes late, your instructor will likely consider your party to be cancelled. We have a no refund policy on all services.

For everyone's safety, we will not be able to teach to any one who is intoxicated or under the influence of drugs or alcohol. Participation while under the influence is not permitted and you will not be refunded if you are asked to sit out on your lesson. We hope you enjoy one of Downtown Renton's local bars or breweries after your lesson. You've earned that drink!